Team Tastelikedirt Gassers (Under Construction)
Gathered up some potential Gassers.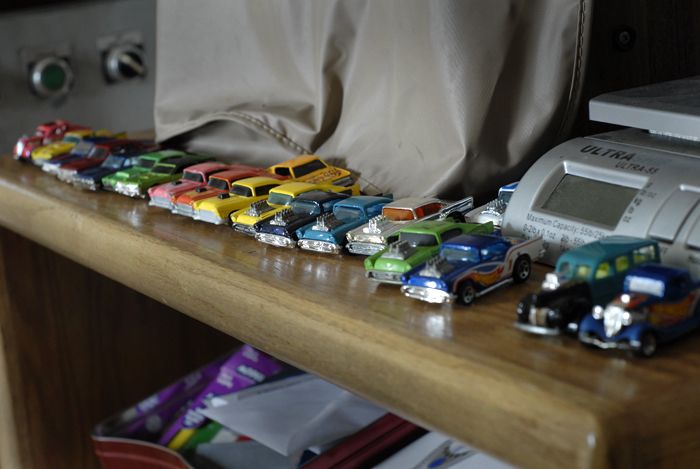 This is the first guy I messed with. Just pulled the wheels and sat them under the front. To see how things would look. Removed some tampo and wing. Don't know if this will be much of a racer but it's someplace to start.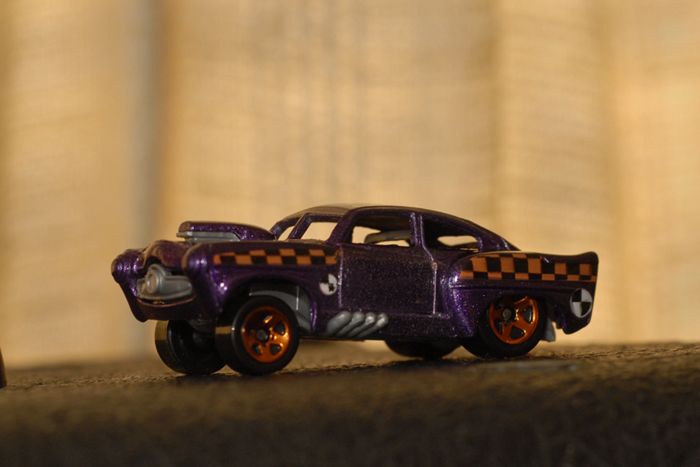 Figured a shoebox is a shoe in for a Gasser. Pulled the front wheels and sat the body on there to see the starting point for height adjustments.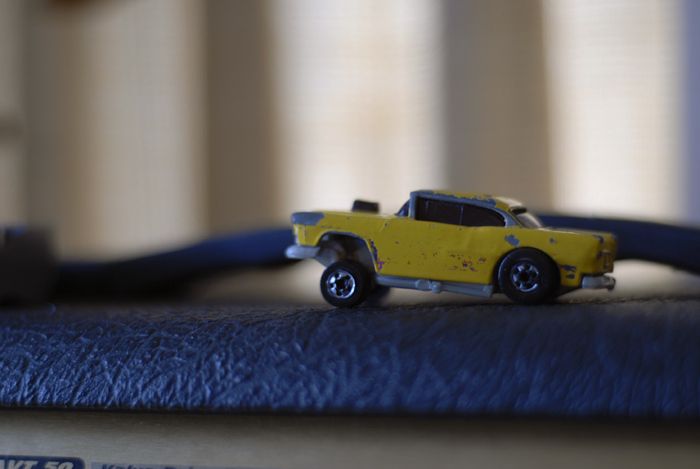 Stripped the paint of the '55 and a few other potential Gassers. Looking to get some bigger meats on back. They don't fit, but they're close. I added a red line around the wheel well to use as a guide for grinding.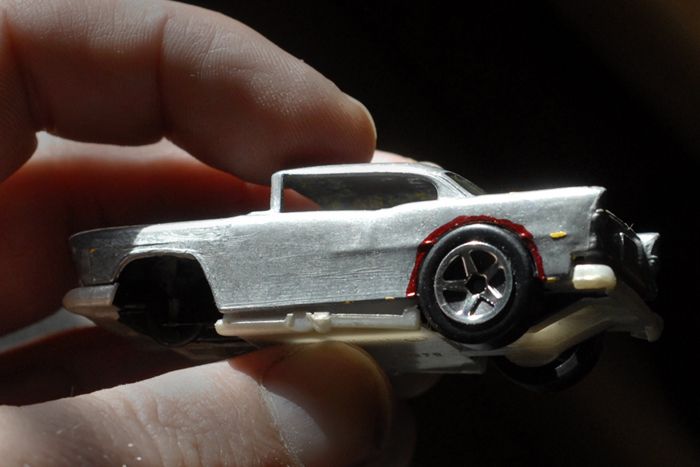 Then it looked like this.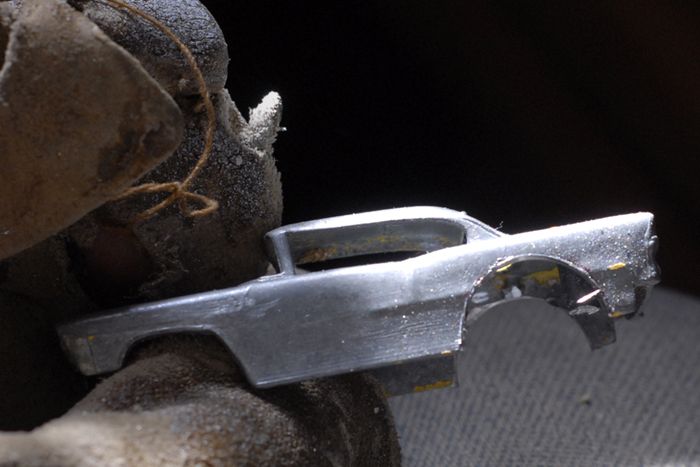 Getting the front wheels adjusted.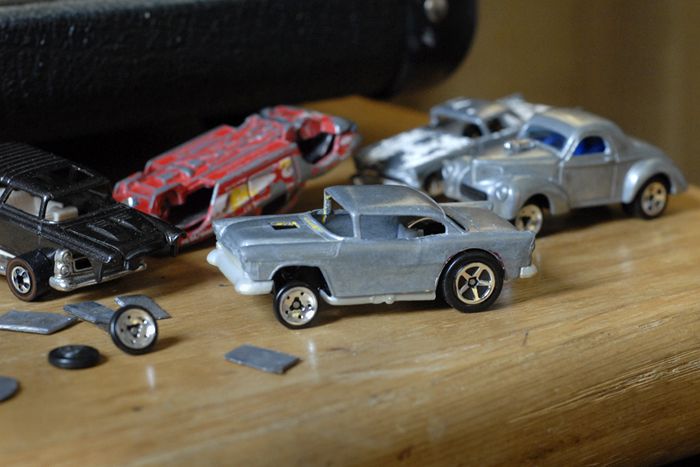 Front was to high, now too low, but I think it works. There's a Willys I've been working on at the same time, but I can't find the construction photos.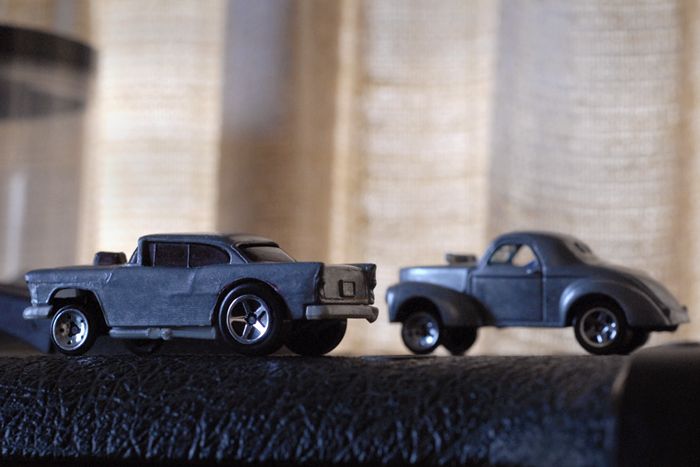 ---