We set up in a local parking lot... snapped pix of our Heroes...they, just back from DC. with the national "honor flight" program... Downeast Street Rods club cars in the background...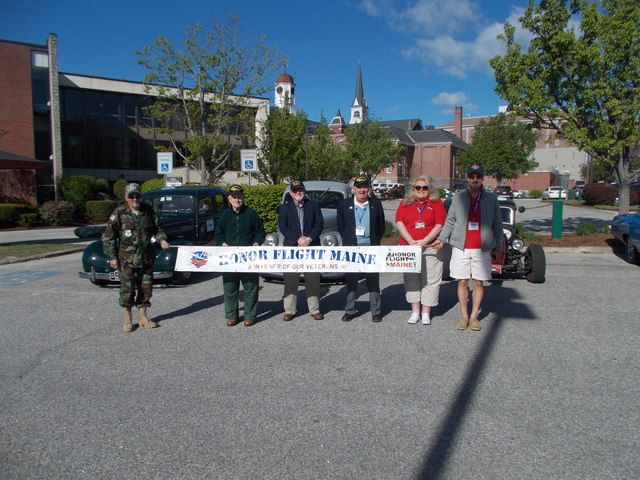 Good time... way 2 cold... for me and the close to 100 year olds...
The 3 guys in the center deserve a salute ! ! !
I know one of these fellows, Mr. Sylvester, left, told great jokes, not all of them clean, at the gas station that mounted all my wide white wall tires... he is 103 !