I am working to improve my track and we had our first race last night so I figured it deserved its on topic.
Specs.
Home made wood starter box
14 inch ramp with a 7 1/2 inch drop
9 ft. 10 inches of track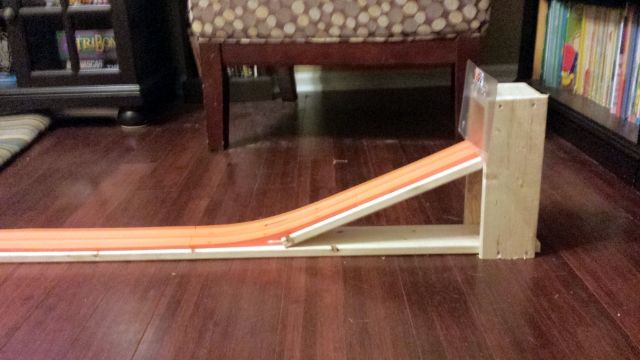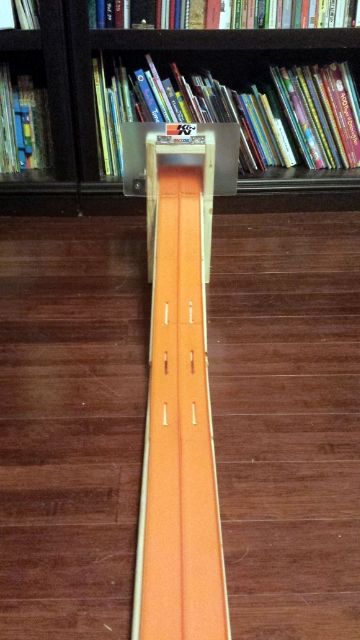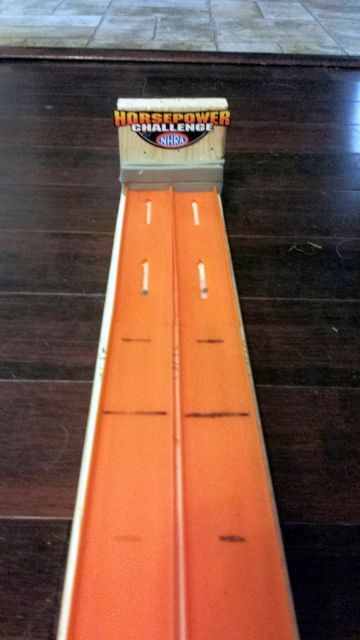 Last night I had some friends families come over to race. We had 3 guys, 3 girlfiends/wives, and 2 kids. We picked 3 cars each and drew names to pair them and raced until there was one car standing. If a race was closer than a car length it was re-ran until we had a definite winner.
We ended up putting a book under the starting gate to get us a little more speed down the track. It worked well and we had some good close races.
Round 1 Field of Cars

Round 2


Round 3

The final race matched the white Ford GTX1 FTE2 against the blue Camaro.
Click for video.